I thought I'd share with you a few snaps of my girlies being little monkeys.
Whenever it goes quiet – you know something has happened! I strolled into the kitchen to find this pair had raided the cupboards and had hidden under the table to devour their stolen goods!

Completely and utterly busted!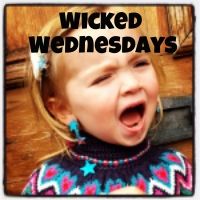 B xx