I decided that 2016 would be my year of change. I'm not one for resolutions as such nor am I usually one to stick to anything, but I knew something had to give this year.
I started by in the first week of January by joining Slimming World. My weight had gotten to the point where it was making me so desperately unhappy and not even wanting to go places with friends because I felt everyone would be looking and talking about me. It was not good. Here I am almost three months on and I've almost lost two stone. Along with Slimming World, I have started exercising and am able to run for over 30 minutes consecutively which at the start of January, one minute seemed an impossible task.
It feels good to make changes to my own life but this week I decided to start doing things to benefit others. Selfless acts are so rewarding and often it doesn't take much to make a big difference.
Tomorrow I am booked to donate blood. It will be my 8th donation since starting a few years ago. I haven't donated for a long time so it'll be good to go back and start doing it every four months. I have even managed to get my sister to come with me for her first ever donation so it'll be nice to have someone to go with. It's such a simple way to spend an hour and makes such a difference.
I also decided this week to sign up for our local Race For Life. As you all know cancer devastated our lives so I hope I can raise a small amount to help such a brilliant charity. If I'm running for my own fitness and weight loss, I may as well put it up good use! It is under two months so best start doing more regular runs but it won't be a competitive thing – it's just in memory of my beautiful Mom. I used to do cross country races as a child and she would be at every race cheering me on, so I hope wherever she is she will be doing as she did twenty years ago.

It feels good to be doing something that will benefit others. Fancy joining me?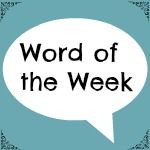 B xx