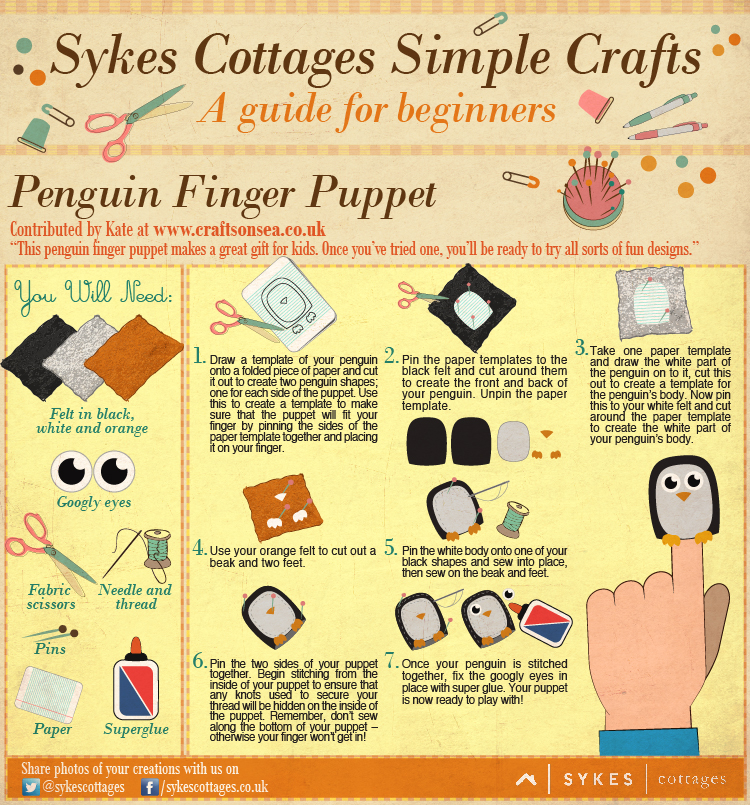 Craft is not a word you hear very often on my blog. By my own admission – I am rather rubbish! In fact it's actually quite embarrassing some of the things I've made in my time that the children look aghast at my finished product. But with the girls well keen for all things arty I decided to accept Sykes Cottages challenge to make some simple finger puppets.
We were sent some lovely items to help us along the way
 We were following Sykes Cottages guide for beginners; on their website they have a super easy guide to making finger puppets and for this amateur Mother they sent along the essentials for us to attempt to make something. We decided to opt for the penguin: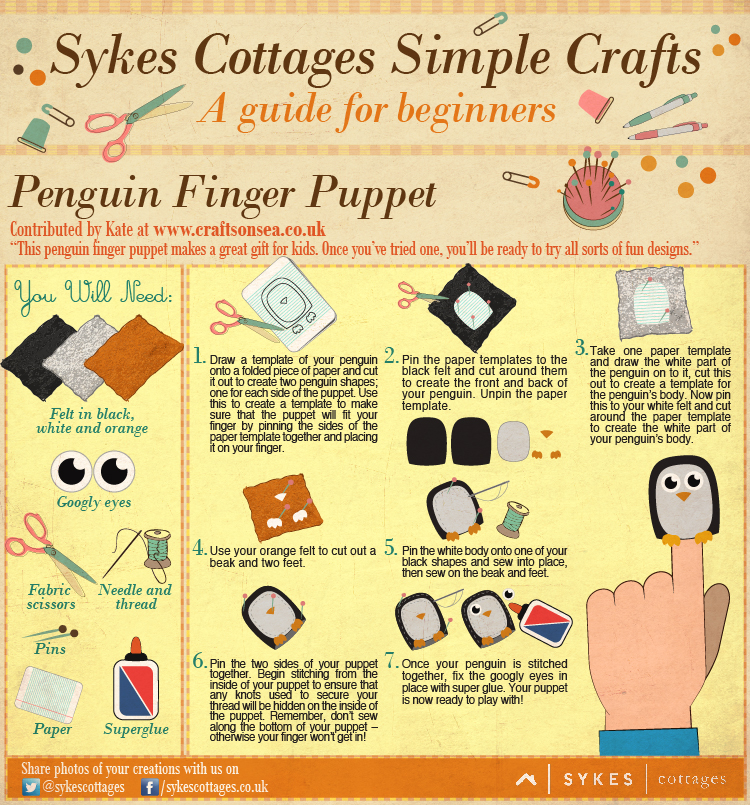 Penguin Finger Puppet from the Simple Crafts Guide for Beginners by Sykes Cottages
After we read it through we got to work! The template looked a little crazy yes?
 Charlie helped out and we decided to do one each. My Dad helped him with his but he really got stuck in!
Taking shape – remember I'm not a professional crafter but we were having fun and that is the main thing!!
Well here are our finished articles! My dad did help Charlie out a bit and he wanted to make a rather large one but what do you think?
I have to admit that once I started I got into it! They may not be perfect but we made them ourselves and were able to follow the guidelines. Charlie keeps asking to more so we will be looking at the website again for more tips!
B xx
disclaimer – we were sent the materials to create this in exchange for this review.