Wow it's been a long time since I've laughed my head off seeing everyone's shots. Here's our last WW offering – twin tag team but new year – surely all my photos will be super lovely?
Think again!!
Here's a few ones from the last few weeks;
We have crazy strange faces eating grapes, Charlie being a complete divas and having a full on strop with a bow, the girls going splat at soft play all whilst I snap away and finally – P1 found the felt tips….
Happy wicked new year!!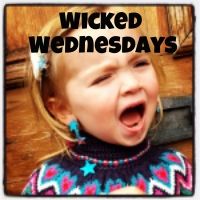 B xx